Bio

Short: "SHUULAK tells tales of alchemy, the occult and man's desire to doom itself; all delivered in an energetic live show. "

SHUULAK is a Dutch Metal band whose otherworldly songs explore man's obsession with things that would only destroy him. Unfettered by trends and uncompromising in its pursuit of excellence; their music stands as a testament to the undying power of heavy metal.
In 2014 a friendship formed during previous musical collaborations lays the foundation for what's to be SHUULAK. A shared, deep-rooted interest in alchemy and the occult provides fertile ground for inspiration.
Constantly challenging themselves, the bands members hone their craft. Either refining or discarding what holds them back, nothing is deemed sacred in making their vision a reality. Drawing from experience, the band does its own recording, photography, video editing and visual design.
2017 sees the bands debut release: 'Nigredo' (EP). It is the first installment of a tetralogy,
which tells of alchemical enlightenment. It is followed up with 'Albedo' (MCD, 2018), 'Citrinitas' (EP, 2019) and finally 'Rubedo' (EP, 2020).
'Rebis' (2021) contains all previously released tracks and will be SHUULAK's first physical release.
Its songs tell of the alchemists' path to enlightenment and the myriad ways desires for greatness inevitably end in madness and depravity.

Kort: "SHUULAK vertelt tijdens hun energetische liveshow over alchemie, het occulte en het verlangen van de mens zichzelf te verdoemen."

SHUULAK vertelt over de obsessie van de mens met dingen die hem uiteindelijk zullen vernietigen. Weigerend zich te laten leiden door trends brengt de band een muzikaal eerbetoon aan de onsterfelijkheid van Heavy Metal.
In 2014 legt vriendschap ontstaan uit eerdere muzikale samenwerkingen de basis voor wat later SHUULAK wordt. Een gedeelde diepgewortelde interesse in alchemie en het occulte is de voornaamste inspiratiebron.
Door zichzelf steeds opnieuw uit te dagen verfijnen de bandleden hun ambacht. Tijdens dit proces is er geen angst om creaties bij te schaven of te verwerpen. Niets is heilig bij de verwerkelijking van hun visie. De band doet zijn eigen opnames, fotografie, videobewerking en grafisch ontwerp.
In 2017 brengt de band zijn debuut EP uit: 'Nigredo'. Het is de eerste van vier samenhangende EP's en wordt gevolgd door 'Albedo' (MCD, 2018), 'Citrinitas' (EP, 2019) and ten slotte 'Rubedo' (EP, 2020).
'Rebis' (2021) is een verzameling van de eerder verschenen nummers en vormt SHUULAK's eerste fysieke release.
Inhoudelijk vertellen de nummers over het streven van de alchemist naar 'Het Grote Werk' en hoe elk verlangen naar glorie onherroepelijk eindigt in dood en verderf.
Band:
Eve Laetitia (lead guitar)
Ricardo Kroon (rhythm guitar)
Pien de Beer (bass)
Angelo Tower (drums)
Bastiën Baron (vocals)
Releases
Videos
Download
For broadcasters and reviewers.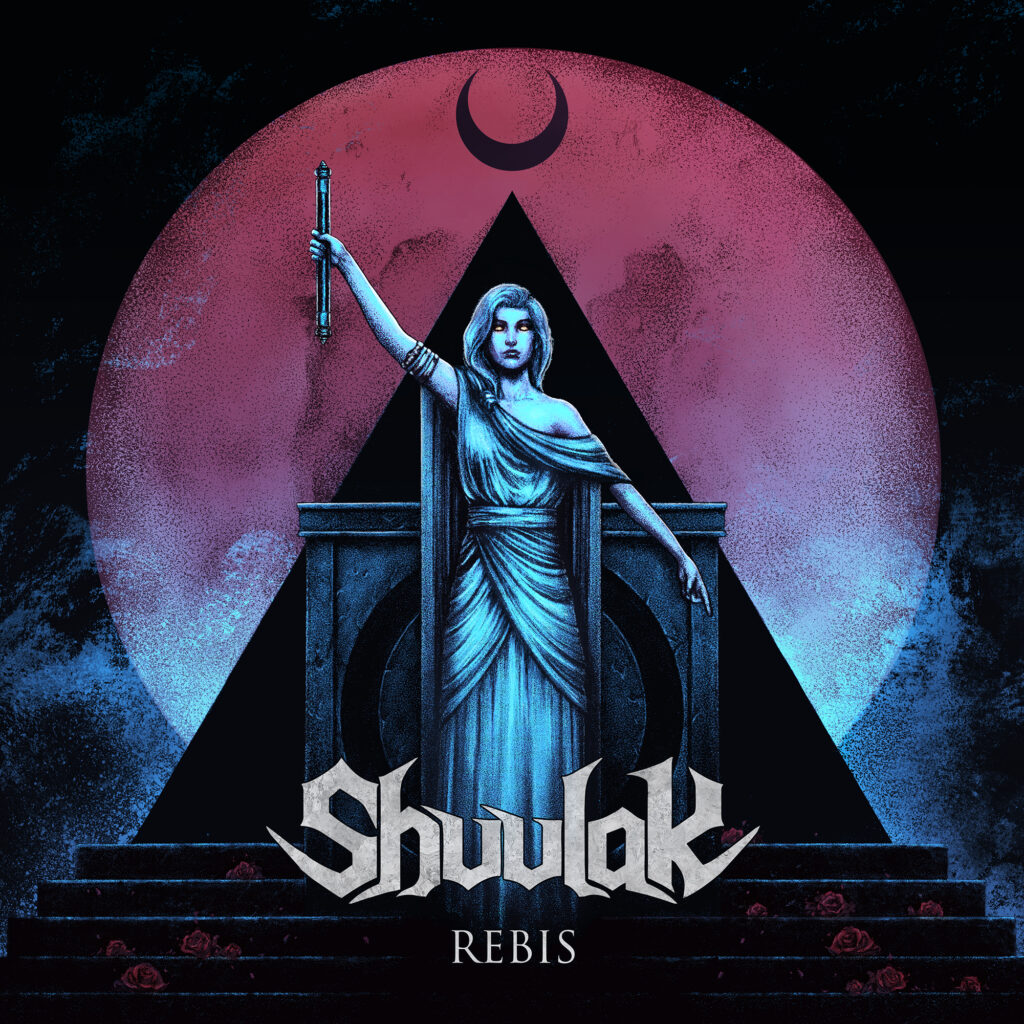 Hi-Res Photos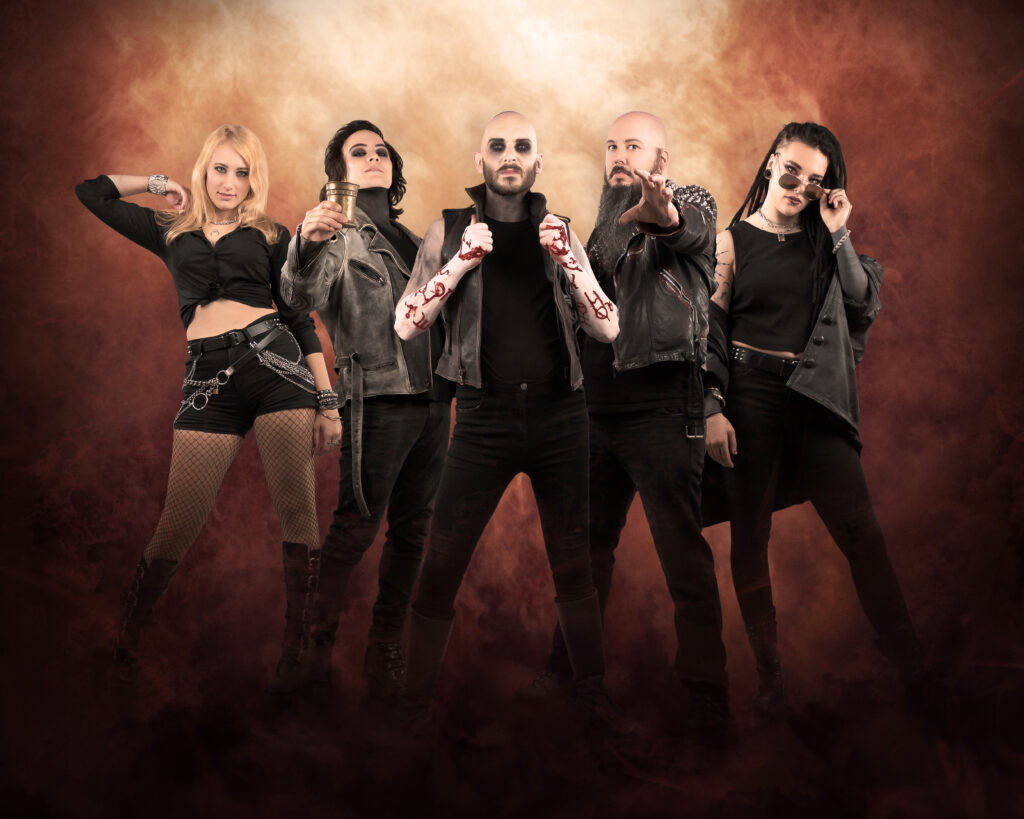 Standard (1080 x 864)
Hi-res (4996 × 3997)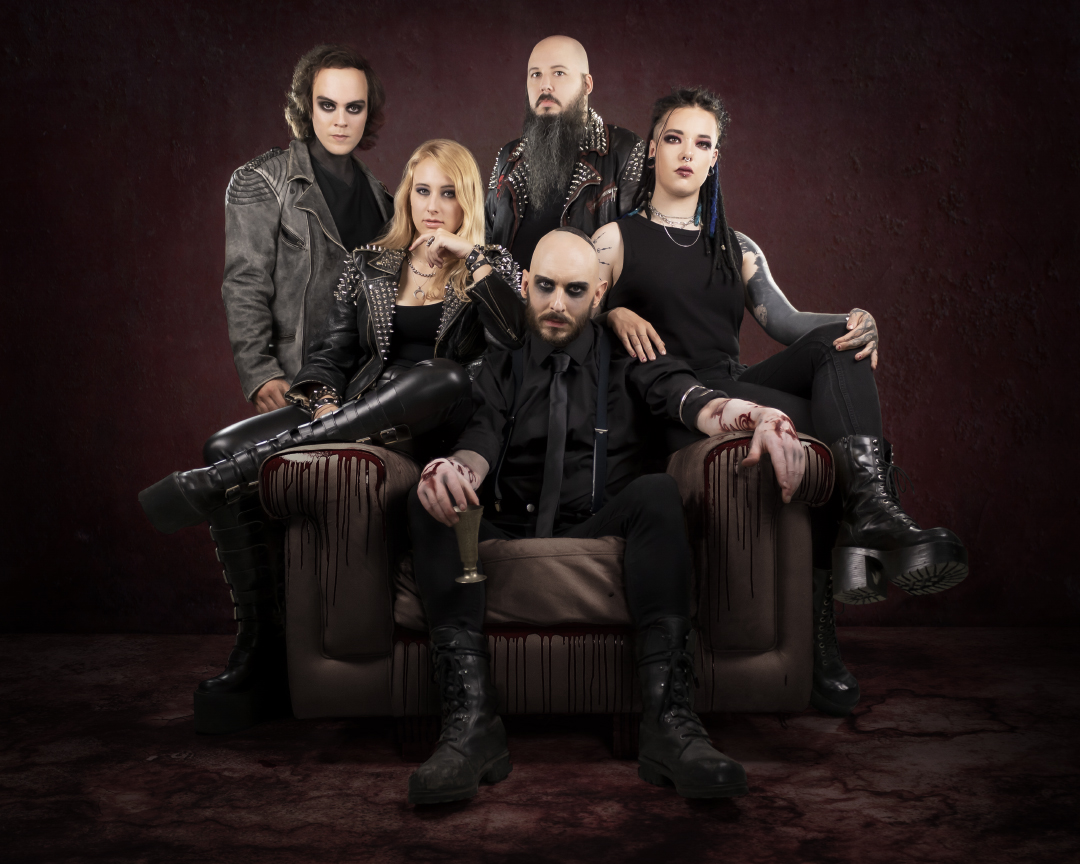 Standard (1080 x 864)
Hi-res (4996 × 3997)
LOGOS
Standard version PNG
Standard version SVG
Outlined version PNG
Contact
Booking & general information:
info@shuulak.nl